About Us
It all began with the Mangal Group of Companies which was established in the year 1967, having an excellent experience in manufacturing casting industry, we can produce any casting from cast iron to any type of steel or it may be any high grade alloys through sand casting as well as investment casting depending upon part geometry and alloy selection. We can also provide any special alloy, or any pre-casting or post-casting process required by you.
Mangal Iron Pvt.Ltd. began manufacturing investment castings in 2003. Throughout our history, we have taken pride on our ability to partner with clients to solve their casting problems in innovative, cost-effective ways.
OLD MIPL
LOCATION: AJI GIDC, RAJKOT
CAPACITY: 20 MT/PM
SIZE: 9000 TOTAL SQ FT.
FOUNDED: 2004
NEW MIPL
LOCATION: SHAPAR (VERAVAL), RAJKOT
CAPACITY: 90MT/PM
SIZE: 80000 TOTAL SQ FT.
FOUNDED: 2021
Why Mangal Iron?
We cast a large variety of alloys in our investment casting process, giving you a wide array of material options. Whether you require high or low volume production, large or small parts; Mangal Iron can save you time and money. Some of the most prestigious OEM companies have selected Mangal Iron Pvt. Ltd. as their investment casting manufacturer partner.
Our management team has excellent experience of more than 45 years in the casting industry - experience that will benefit you through higher quality parts, produced on time. We operate under a single tier management system, which allows us to provide you with lightning-quick response to your needs.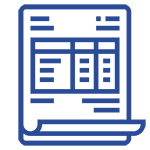 We will provide quatation for your needs.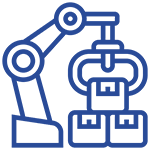 We use automation system for the production.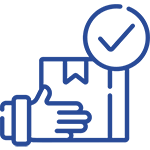 We deliver the products at your time We utilize digital for solidification analysis We do whatever it takes ensure our customer succeed Inefficiencies designed out and quality designed in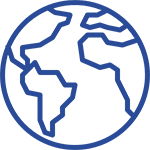 World leading manufacturing expertise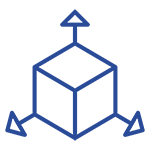 Unbeatable qaulity at dimentions and tolerances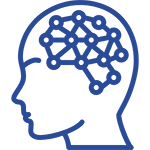 Smarter engineering and in-house automation Meet continuous flow manufacturing -no batching
Rapid prototyping capabilities in as little as 5 days Discover efficiencies to achive the lowest total cost
Technicals

Weight Range
From FEW Grams upto 90 KGS single PSC

Size
500mm x 500mm x 400mm

Diamentional Tollerence
AS per VDG P 690, ISO 8062, IS: 11166.
MANGAL IRON PVT. LTD.
All types of ferrous and non-ferrous alloys
Our wide ranging knowledge of alloys and assembly components ensures our team of precision investment casting experts can quickly and easily assist you with selecting and utilizing the most efficient and economical methods for producing the components and parts you need. We cast components weighing from few grams upto 100 kgs single piece component, using ferrous alloys.
SUDHANG CASTING
Grey Cast Iron
As we have mentioned earlier, We also deal with sand casting technology to manufacture the best casting products through high tech Induction Furnace as well as Cupola Furnace. There is a huge production capacity which can cast upto 30-250 kgs of single piece component. Therefore we can able to fulfill any requirements of sand castings also.
| | MANGAL IRON PVT. LTD. | SUDHANG CASTING |
| --- | --- | --- |
| Process: | Investment Casting | Sand Casting |
| Metal: | All types of ferrous and non-ferrous alloys | Grey cast iron |
| Wt range: | Few grams to 100 kgs | 30 kgs – 250 kgs |
| Capacity: | 950 MT per annum | 1800 MT per annum |
| Metling practice: | Induction furnace 150 & 300 kgs, 350 kW | Induction furnace 500 kgs, 450 kW |
What is an investment casting?
Investment casting is an industrial manufacturing process also know as the lost-wax process and is one of the oldest known metal-forming techniques. The process was originally developed over 5,000 years ago when beeswax was formed to produce a pattern to create metal artifacts. Today Investment Casting incorporates high-technology waxes, refractory(ceramic) materials to produce metal components in a wide variety of metals and high-performance alloys with accuracy, repeatability, and integrity.
Ceramic materials are used to build a hollow shell or mold into which molten metal is poured to make the castings. The ceramic materials are first applied as a series of coats around a wax impression of the part or wax pattern to form the ceramic shell or mold. The wax is then removed or melted out from the ceramic shell, the ceramic shell is then fired and the metal of choice poured in the shell or mold to produce the desired part.
The origin of the term investment comes from the solid mold process where a plaster type ceramic material is poured or "invested" into a container where a clustered tree of small wax or plastic patterns are held. These wax or plastic patterns are impressions of the part to be produced. After the plaster or ceramic has set, the wax or plastic patterns are melted or burned out leaving a hollow cavity into which the metal is poured and the metal part is produced.
Manufacturing Facilities
PED 2014/68/EU, AD 2000 Merkblatt WO
ISO 9001 - Quality Managemnt System
Solid Works and Master CAM for Mold Design and Machining Process.
Top and Side Injecting, Semi Automatic Wax Injection Machines.
Centralized & Centrifugal Wax Room.
High shear mixer, Shell Pot and Rain fall sander for Engineered shell preparation.
Temperature, Humidity and Air flow controlled Shell Drying Room.
150 & 300 kgs - 350 kW Induction Furnace.
Automatic Abrasive Cut-off Machine for Cluster Slitting.
Tumblast type Shot Blasting machine with auto shaking system.
Cabinet type Grit Blasting machine.
High Precision CNC & VMC Turning.
5OO kg Electrical Heat Treatment furnace.
Testing Facilities
Ferrous based Optical Emission Spectrometer - Brucker make.
Computerized Universal Testig Machine.
Optical Brinel Hardness Tester.
Complete analytical lab for Shell material analysis and physical testing of wax.
Surface Plate, Angle Plate and between center.
Measuring instruments like Digital Height Gauge, Calipers, Micro Meters, etc.
Roughness Tester.
Vision Inspection System.
Chorpy V-Notch Impact Testing.
All types of NDT Testings.
Physical and chemical testing at various stages:
Spectrographic analysis
Slurry quality analysis
Wax quality analysis
Mechanical properties like Tensile Strength, Yield Strength, Elongation Percentage, Reduction Area and Hardness Testing, Chorpy V-Notch Impact Testing.